CRYSTAL GOH
Crystal Goh is a singer-songwriter based in Singapore. She has been singing and writing songs since 2007. Crystal was Don Richmond's mentee under the National Arts Council's NOISE programme in 2009. In 2010, Crystal performed regular live acoustic sets at OverTime @ Holland Village. From 2010 to 2011, Crystal performed in various World Vision Singapore events, including the organisation's most major campaign, the 30-Hour Famine. In 2013, under a collaboration with World Vision, she did a local tour with the Mongolian Kids Choir, performing a self-penned song with the children in several venues across Singapore. Crystal also sang in numerous events and wedding gigs in the past five years.
In 2011, Crystal was diagnosed with spasmodic dysphonia. This caused distress to her vocal chords, and she struggled to sing. During this time, Crystal chose to focus on songwriting instead. In 2013, she collaborated with two vulnerable communities — at-risk youth and children of incarcerated parents — to write, record and perform four original songs. The project, known as Diamonds on the Street gave Crystal the opportunity to bring friendship and hope to the communities through music. Diamonds on the Street culminated in two live performances and a five-track album.
Although she has not completely recovered, her vocals have since improved, and she is currently exploring ways to tap into the "new" voice that had risen from her condition.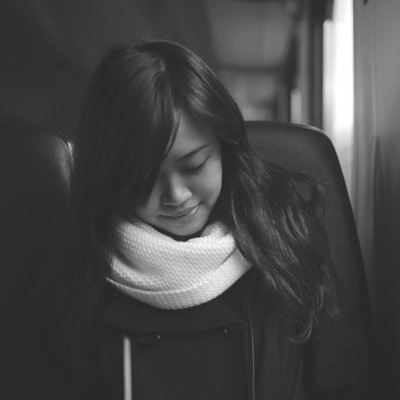 KAREN WAI
Karen Wai is a filmmaker, art director, and writer. She was educated in film in Ngee Ann Polytechnic and literature in National University of Singapore. In 2005, she co-founded and established the bookstore BooksActually; the publishing house Math Paper Press; and the stationery line Birds & Co., setting the stage for independent literary voices.
In 2006, she was named by The Straits Times as one of the "Top 10 Most Powerful People in the Arts" and has been mentioned in publications including Monocle and TIME. She has organised and curated exhibitions including An Ode To Penguin in 2011. Her writings have been published in Underscore and her illustrations have been featured in the Little Press Fair in Tokyo.
Since 2013, she has been involved in social projects including the community empowerment arts collective, Diamonds On The Street. She makes documentaries with her photographer husband through their film studio, Parabole. Currently, she is also the marketing manager for The Singapore International Film Festival.
JEAN PAOLO TY
Jean Paolo Ty is a filmmaker, photographer and art director. He majored in Visual Communication at Temasek Polytechnic, and held the position of senior art director for several years at Paprika Global– working with clients such as New Balance, Microsoft, Standard Chartered Bank and SingHealth to develop their campaigns.
He has also independently pursued photo documentary projects, including a story on the Chernobyl nuclear disaster, which was first featured in Underscore Magazine. In 2011, he was commissioned by Timberland to produce a photography book that creates awareness about their reforestation efforts in Inner Mongolia and fund-raise to plant more trees over the next decade.
His interest in documentary and storytelling led him to co-found Parabole in 2013 with his wife. Their work focuses on addressing social issues through the medium of film, while complimenting it with their knowledge of design and photography. He is also a core member of Diamonds On The Street, an arts collective that empowers marginalized communities by bringing their stories to the forefront.